Welcome to DeKalb West Elementary School in Liberty, Tennessee! Home of the Bulldogs!
January's Students of the Month
DWS Announces January Students of the Month
By: Bill Conger
DeKalb West School announced the Students of the Month for January on Tuesday (January 24). Selected for the honor were the following students: Maddie Ellis, PreK; Maddy Lattimore, Kindergarten; Kye Carter, 1st grade; Mason Checchi, 2nd grade; Braylin Niffen, 3rd grade; Holden Leiser, 4th grade; Hailey Brown, 5th grade; Kate Pistole, 6th grade; Porter Hancock, 7th grade; Wyatt Young, 8th grade. Teachers choose students for the top honor each month based on academics, character, and other positive traits.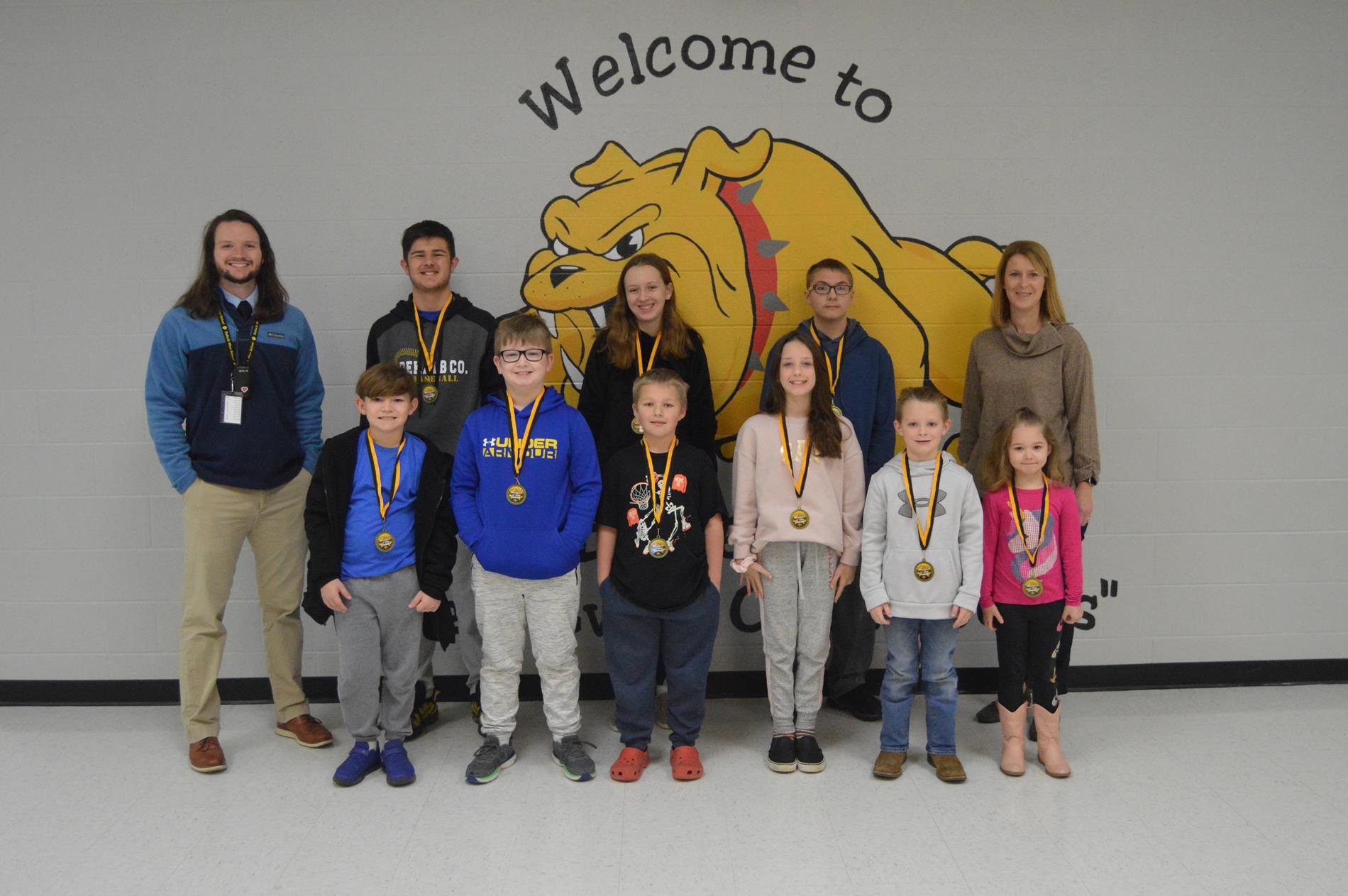 Pictured front row left to right are Mason Checchi, Holden Leiser, Braylin Niffen, Hailey Brown, Maddy Lattimore, and Maddie Ellis. Back row left to right are Assistant Principal Seth Willoughby, Porter Hancock, Kate Pistole, Wyatt Young, and Principal Sabrina Farler.
January's Teacher of the Month
Principal Sabrina Farler also announced that 8
th
grade teacher Dwayne Blair is the Teacher of the Month. Mr. Blair joined DWS this year to teach Math and Science after working in the Wilson County School System.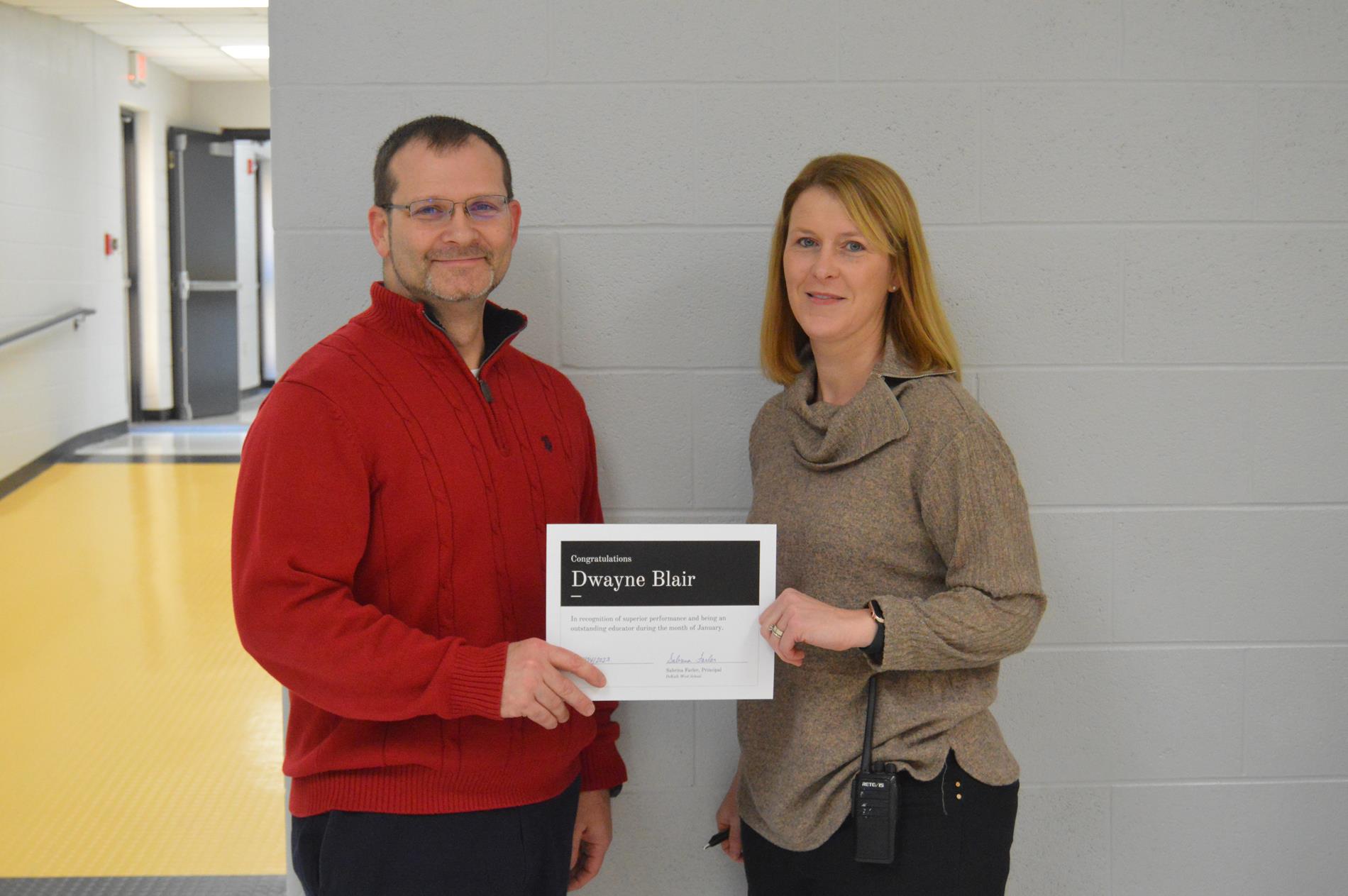 DWS Principal Sabrina Farler presents Dwayne Blair with the January Teacher of the Month award.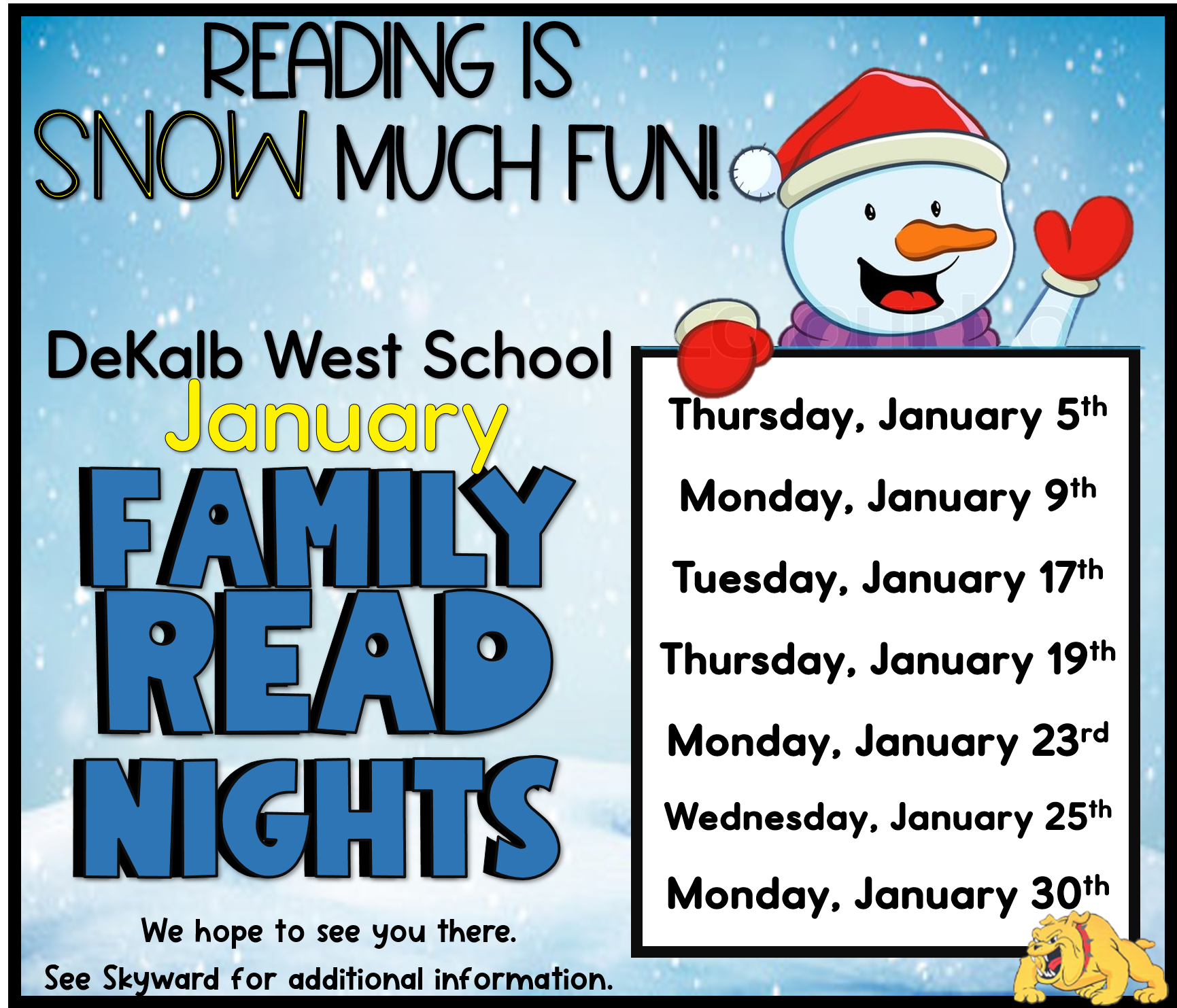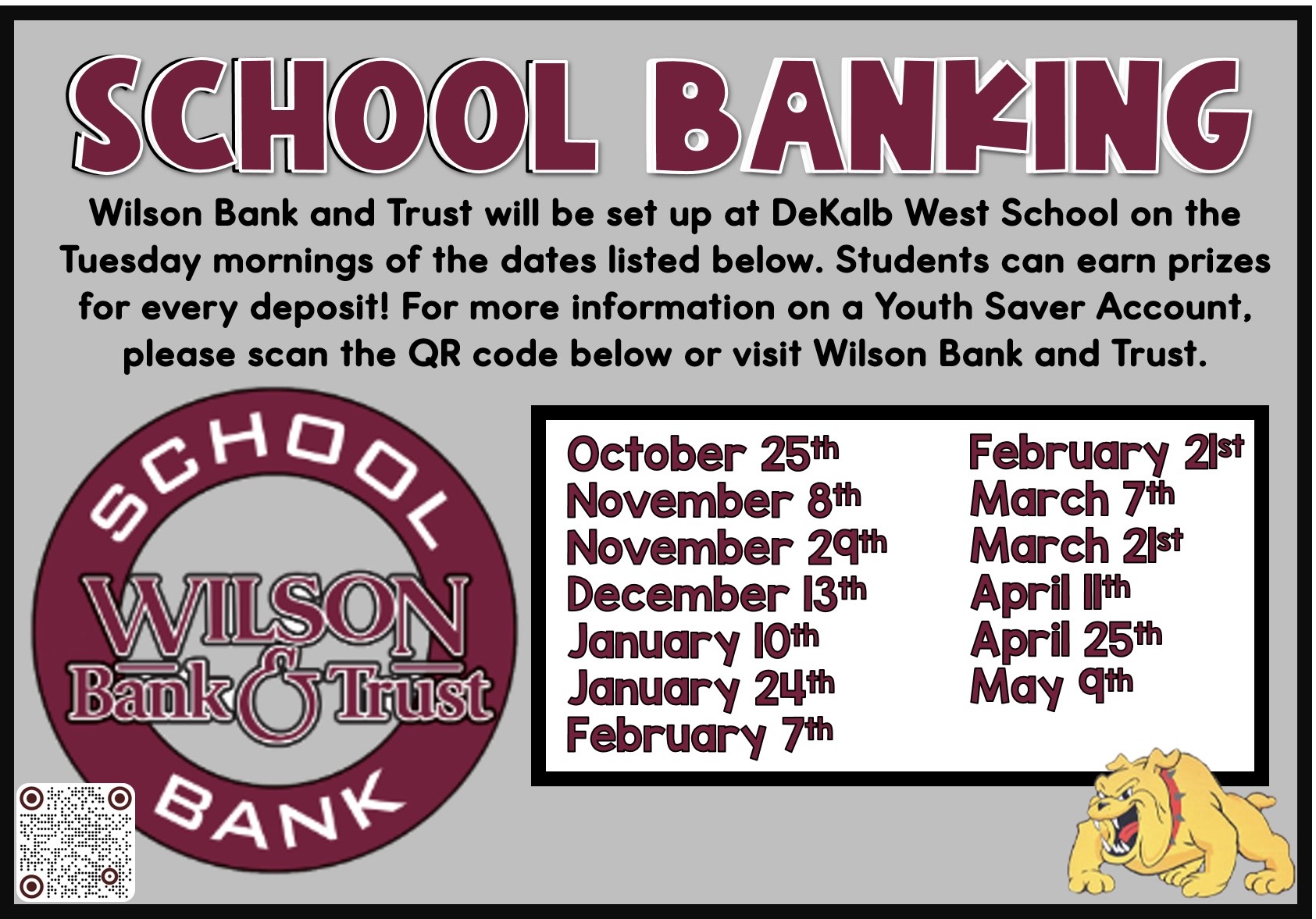 Click on Red box to see menu!